SCOTTSDALE, AZ – September 12th, 2023 – SkyTouch Technology, a leading cloud-based property management system provider, has proudly collaborated with Operation Homefront, the national nonprofit serving America's military families, in a significant volunteer event to give back to those who give so much.
Driven by a mutual commitment to serving military families, SkyTouch Technology mobilized its team of dedicated employees to help assemble backpacks with supplies in preparation for a community back-to-school event. The SkyTouch Technology team assembled 250 backpacks and pledged $10,000 to support this cause. This joint effort underscores SkyTouch Technology's unwavering dedication to community involvement.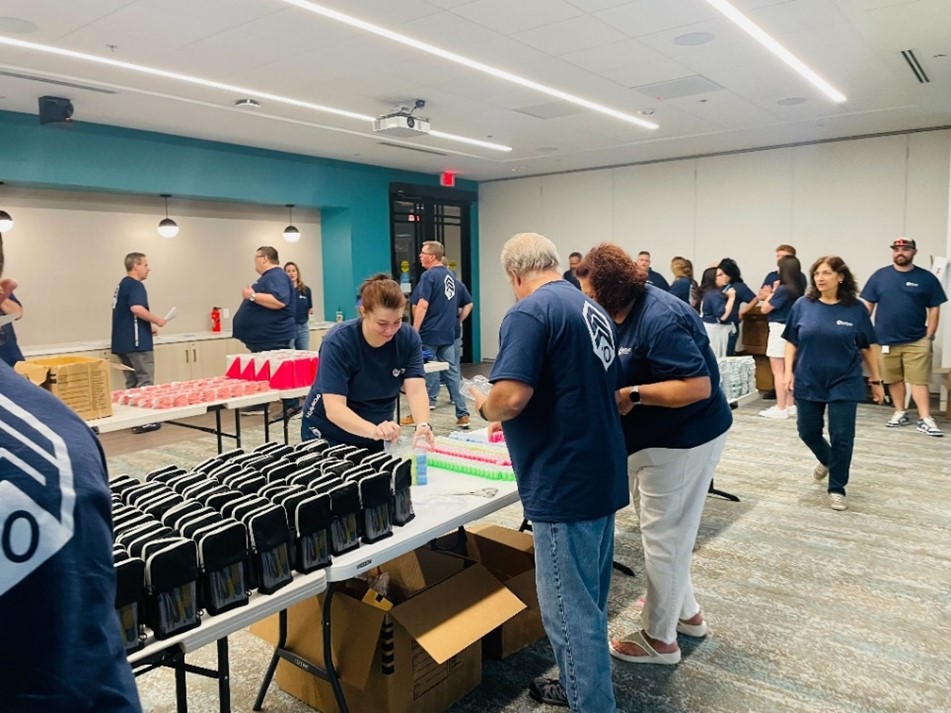 "This collaboration with Operation Homefront is very close to our hearts," said Tracy Blevins, Director of Onboarding Services, SkyTouch Technology. "We're proud to support Operation Homefront's Back to School initiative for military families. At SkyTouch Technology, our deep commitment to communities drives us to empower these families with essential resources. We aim to ease burdens and give back to those who sacrifice so much."
Since its establishment, Operation Homefront has been at the forefront of aiding military families, ensuring they receive necessary support during challenging times. From critical financial assistance to transitional and permanent housing, the organization has been a beacon of hope for countless individuals.
"Operation Homefront is grateful for SkyTouch Technology and their incredible employee volunteers for their support of military families in our communities," said Emily Cebulski, Senior Director, Operation Homefront. "With their support, we can distribute backpacks filled with school supplies to those who have given so much on behalf of all Americans and ensure their children have the tools for a successful start to the school year."
SkyTouch Technology encourages other companies and individuals to come forward and contribute in whatever way they can. Whether it's through volunteering, making financial contributions, or merely spreading the word about the noble cause, every effort can make a difference.
For more information about Operation Homefront, please visit www.operationhomefront.org.