In this week's SkyTouch customer spotlight, we travel to the Kensington Park Hotel in San Francisco, an upscale hotel that shares a unique space with five other entities. The building is owned by the Elks Lodge in San Francisco, who occupy several floors including a health club in the basement.
As you walk into this elegant 1920s building, you find yourself in the hotel lobby where hot tea is served all day, and sherry is served in the evenings to hotel guests. In addition to the hotel, the building is also home to a spa, a four-star seafood restaurant called Farallon, and the 200-seat San Francisco Playhouse theater.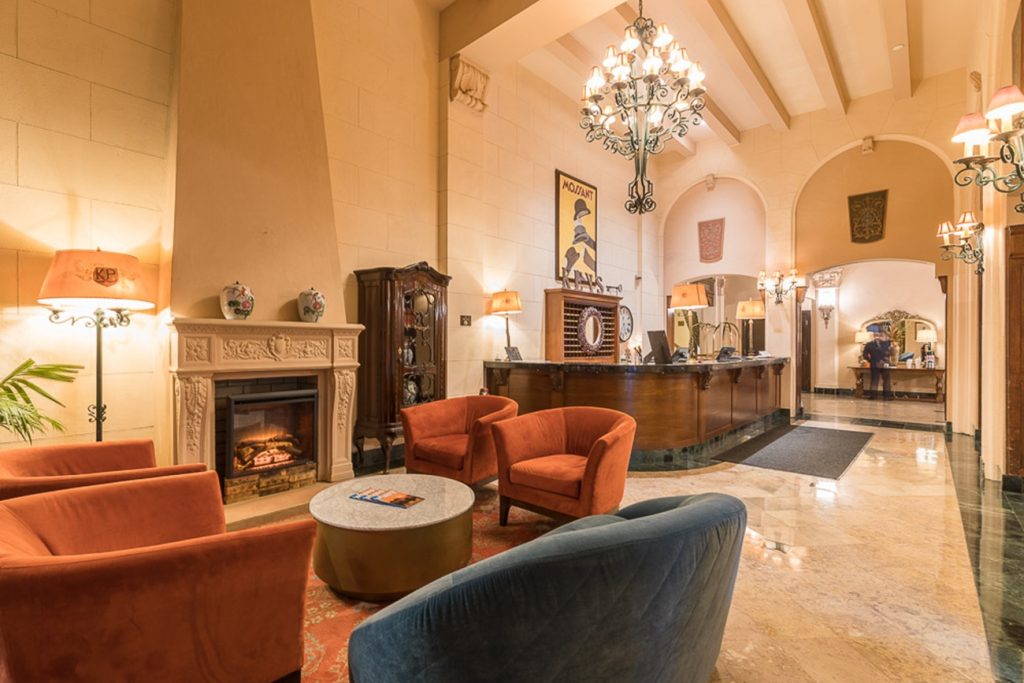 In San Francisco location is everything, and the Kensington Park Hotel is in the heart of the city, just yards away from Union Square.
"Take a left out of the hotel doors and Union Square is just 20 yards away; that's where the cable cars go clanging by," said David Iwamoto, General Manager of the Kensington Park Hotel. "People can jump on the cable cars from there and go either way: head down to Market Street where the larger shopping center is or they can go to the Fisherman's Wharf, Chinatown, and North Beach, the different neighborhoods. For us, it's really a great location for people."
Iwamoto says the location also attracts guests looking for a luxury shopping experience.
"Everybody knows Union Square in San Francisco. That's where all the high-end shops are," said Iwamoto. "Apple is on one side, then we have Saks Fifth Avenue, Macy's on the other. And we have Gucci and Prada, all around Union Square."
With an affluent clientele, Iwamoto says it's important to have a Property Management System (PMS) that easily allows hotel operators to make the most of their revenue opportunities. "I'm an ex-salesperson so I sell everything on the property," said Iwamoto.



About a third of the Kensington Park Hotel's guests are visiting from Europe, and that's why Iwamoto says it was important to have a hotel Property Management System that is EMV certified.
"We recently implemented EMV because of our global customers," said Iwamoto. "It's been working well. And if I have any questions SkyTouch is always there to help me and my staff."
Iwamoto says he also likes the simple interface of the SkyTouch Hotel OS.
"SkyTouch is really user-friendly because it's web-based and simple to navigate," said Iwamoto. "I use the reporting function a lot. It's been great because it's so easy to use."
Since employee turnover is a perennial challenge in the hotel industry, Iwamoto says SkyTouch University has helped decrease training time significantly at the hotel.
"Whenever we get new people at the front desk, they use the SkyTouch e-learning modules," said Iwamoto. "They've been very helpful for my new management too.  I require all managers to complete the training even though they're not at the front desk."
For more information about the Kensington Park Hotel visit www.kensingtonparkhotel.com.