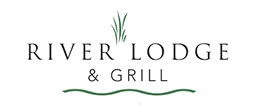 Core Challenges
Problems with POS integration within an old PMS
Need for a user-friendly property management system
Difficult to train staff due to an outdated PMS
SkyTouch Solution
Easy and seamless integrations
User-friendly PMS with intuitive system options
Onsite and remote training options tailored towards staff needs
Results
POS and PMS talk together making room charges easy and convenient
Multiple user-friendly ways of finding reservations
24/7/365 live support ensures staff is comfortable and happy
Schedule my Demo No commitment required. Fill out the form below to learn more.
Located in Boardman, Oregon, the River Lodge & Grill offers guests panoramic views of the Columbia River. The pet-friendly property features several rooms and suites plus more than 2,000 square feet of flexible space for a variety of events ranging from meetings to private parties.
This pet-friendly property offers a number of rooms and suites and features a full-service restaurant with room service. The River Lodge & Grill also offers more than 2,000 square feet of flexible space for a variety of events ranging from meetings to private parties. Three spacious meeting rooms are available, all of which overlook the soothing Columbia River. "We're about halfway between Boise and Portland," said Skye Barresse, General Manager of the River Lodge & Grill. "People that go and watch Oregon vs Washington football also stop here."
Located right by the Umatilla National Wildlife Refuge, this region of Eastern Oregon is known for outdoor activities such as boating, fishing, and jet skiing. Other local attractions include the Columbia Gorge Discover Center and the Children's Museum of Eastern Oregon.
A popular event that attracts many visitors to the area is the Pendleton Roundup, a local rodeo. "The River Lodge & Grill is a popular place to stay during the event because many Pendleton hotels are booked years in advance," says Barresse.
Barresse says the River Lodge & Grill had their old Property Management System (PMS) for 16 years before switching to SkyTouch. One of the biggest pain points was that their Point of Sale System (POS) and their old PMS would not integrate correctly. "Switching to SkyTouch's cloud-based PMS was super great!" said Barresse. "Our POS to PMS, the way that they talk together is now 100% fixed. Before, with our old software, we had so many problems with it, and now people can just send room charges and it's really nice."
 The easy-to-use interface of the SkyTouch Hotel Operations Platform was also an important benefit for Barresse. "I looked at a lot of different ones and it's the closest to what we feel is user-friendly," said Barresse. "SkyTouch is visually friendly and we just like it mostly for that reason. You have more than one way to go about finding a reservation." In addition, Barresse likes how easy it is to train staff, either in person or through the SkyTouch video training library. "Our front desk clerks will call SkyTouch when they need to and they're very helpful," said Barresse. "We are extremely grateful for SkyTouch's no-cost 24/7 support.
"SkyTouch really does listen and they continue to grow the system to match the needs of the people using it."
Josie Kilgore
Brand President, Cobblestone Hotels and Suites
"We look at it as a true partnership, so we are helping each other grow. Having that relationship with SkyTouch is important to both of our success."
Amanda Saye
VP of Franchise Operations, GreenTree Hospitality Inc.
"We are finding great value and payback versus anything else out there on the market, and I have seen them all."
Greg Posmantur
CEO and Managing Partner, JYI Hospitality
"The ability to adjust rates on the fly with remote access is the biggest advantage."
Dylan Clarke
General Manager, Jays Inn and Suites
"After using 7 different systems, SkyTouch was the most intuitive and user-friendly. Everything including the reporting system was remarkably easy to manage."
University Inn
Fresno, CA
"I am so impressed by the amazing customer service. I can call in with my question and the person I am speaking with knows how to quickly assist. It feels like I am talking to a SkyTouch EXPERT whenever I call in."
Esther Yoon
GM, Morning Glory Inn & Suites