Mountain View Lodge & Resort, located in Washington on Lake Chelan, is the place where people feel like they belong. With views of the mountain on one side and the desert of central Washington on the other side, visitors can find a calm, peaceful, serene hideaway at the Mountain View Lodge & Resort.
As one of SkyTouch Technology's very first customers, Mountain View Lodge and Resort turned to SkyTouch in 2013 when they were looking for a new Property Management System that would have a robust enough platform to handle all of their integration needs. Kim Ustanik, Owner and General Manager states, "We were using a PMS that originally promised us a lot of different things and ultimately, the company closed that platform and created a new, much more expensive platform in order to meet those needs…I didn't feel like that was honest and fair." So, when Mountain View Lodge & Resort was looking for a new PMS, they chose SkyTouch. Ustanik exclaims, "SkyTouch has my back and is positive and supportive. With their customer service, we get respected, we get help, we get what we need. I feel like I have a partner that I can count on to get us through everything and the platform is consistently new and improving."
Since launching in 2013, SkyTouch has evolved and continues to grow by adding new integrations and products to their Hotel Operations Platform. With the platform becoming more expansive, it still remains incredibly user-friendly. Ustanik proclaims, "It is a very logical program, and I love that about it. Everything ties in and works together seamlessly." "When I am training new people, there are a lot of details to learn in this business and when you mix that with my policies, it can be difficult. SkyTouch makes it easy and my staff catches on right away." Something that makes the SkyTouch PMS stand out from others is their tape chart option. The tape chart provides a user-friendly space to service reservations. Hoteliers can view room availability, optimize room usage, and make, modify or cancel reservations all from one convenient screen. Ustanik agrees saying, "I am a very visual person and I like to see what's going on. The tape chart makes that really easy. A lot of other systems don't have the tape chart option, and for me, it is crucial. With many different people in this industry who learn in very different ways, it is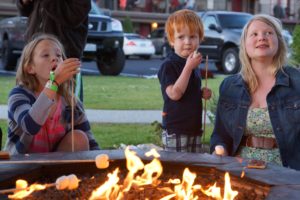 nice that SkyTouch has multiple options that can fit everybody's needs." Another key feature in the SkyTouch PMS is the ability to quickly manage different types of groups and group reservations from one simple location. With many group gatherings at the Mountain View Lodge & Resort, Kim Ustanik relies on this functionality a lot. She states, "We are a small, family owned business and the group system works very nicely, and it is flawless; it's really functional."
So, what is to come for the future of Mountain View Lodge & Resort and SkyTouch Technology? Ustanik touches on technology advancements, stating, "You can't be unconnected in this digital age – I consider my account manager at SkyTouch one of my employees; he is constantly giving me advice and useful information on the latest technologies and integrations that would be beneficial to my property." Through the SkyTouch /CONNECT application program interface (API), SkyTouch has been able to easily connect vendors to the future of hospitality technology. Hoteliers can now future-proof their properties to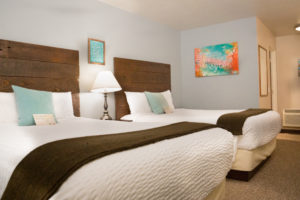 easily keep up with the newest, cutting-edge and advanced technologies. When talking about scalability, Kim explains her vision for the future. She exclaims, "We are currently working on developing a new 'glamping' style property that is just a couple of miles from our hotel and it is just beautiful. With SkyTouch, having our reservation staff able to take care of everything in one spot is very convenient and we are really looking forward to using one PMS across multiple properties." Both SkyTouch and Mountain View Lodge & Resort have a lot to look forward to in the future of hospitality.