Grandstay Hotels' family of brands includes a portfolio of select service and extended-stay hotels. Their commitment to 'Every Guest – Every Time' has been the foundation of their success. They carry it through from their guest service to their franchise development, adopting these principles, has allowed them to continue to grow.
As a growing lodging company with unique, technology-driven marketing, flexible franchise options and hands-on support, Grandstay Hotels needed a Property Management System (PMS) that could keep up. When searching for the perfect PMS, SkyTouch Technology stood out as a front runner and ended up being the ultimate choice.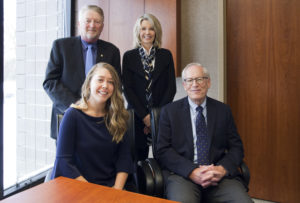 After chatting with Jon Kennedy, President, John Synstegaard, VP Operations, Peggi Monico, VP Marketing & Sales and Mary Schlangen, Director of Administration, they all agreed on what stood out to them about SkyTouch that some other competitors were lacking. The group stated, "We shopped several PMS' and what we like best about SkyTouch is that it is 100% cloud-based, provides the flexibility we want, and it is easy to use." Operating on the cloud, SkyTouch Technology enables the group to be anywhere and still be able to work on the system. Pulling reports, changing rates and successfully operating task management can be done with just the click of a button anytime, anywhere.
Another key differentiator of the SkyTouch PMS that helps to make Grandstay and their franchisees life easier is the intuitive platform, onsite trainers and SkyTouch University. Whether you are coming on board with SkyTouch, training new staff, or providing ongoing training to existing staff, the self-paced eLearning modules through SkyTouch University help hoteliers and their staff navigate the system with the utmost confidence. The group mentions, "Training was one of the best things that stands out to us. The trainers do an excellent job, and everyone always says how quickly it is to learn." "The intuitive platform is also key to our success. As far as pulling reports or looking things up – if you go into the system with intention, it is pretty obvious where you need to go."
With thirty-five properties already open and operating successfully, Grandstay has plans for major growth. The group mentioned that they want to grow in a manageable method and the technology at SkyTouch has helped with their plans to scale. With integrations such as Sabre, Grandstay has been able to boost business by delivering reservations to their hotels. And, in an industry where staff turnover is high, the staff management integrations, intuitive nature of the platform and the training modules have been tremendously valuable to the group and their properties.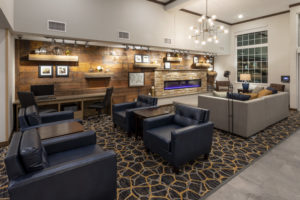 Through the Customer Community at SkyTouch, Grandstay has a place to go for information on their system status, to open and follow up on Technical Support cases and they are provided with an open forum to discuss ideas. The team at Grandstay voiced, "The SkyTouch Community has been great. It is so beneficial to compare and talk through things with other people." At SkyTouch, customer success is a core value and at the heart of everything we do, so creating a community to help our customers grow is something we take pride in. As Grandstay stated, "We are excited about the future and where the company is going," SkyTouch and Grandstay look forward to many years of growth and success together.