In 1978, three families joined together to build the first hotel and set the foundation for Genesis Hospitality, Inc. Headquartered in Brandon, MB, Canada, Genesis Hospitality currently owns and operates 12 successful hotels located throughout Canada with plans for continuous expansion in both the U.S. and Canadian regions.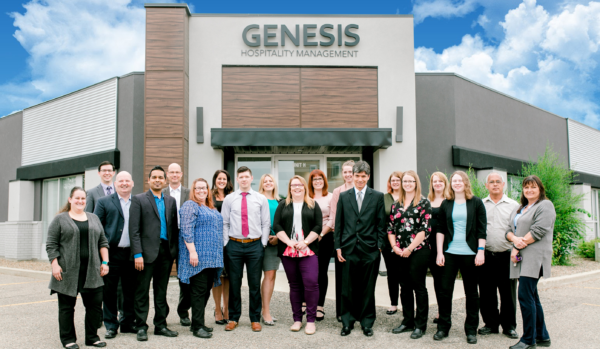 The Victoria Inn Hotel & Convention Centre's located throughout Canada are full service with spacious accommodations ranging from family guest rooms to business suites and children's themed rooms. With a majority of customers staying for business, the business-corporate hotels provide a comfortable stay with all the amenities their guests are looking for. Victoria Inn Hotel's offer full-service restaurant and lounges with large banquet spaces for any meeting needs. What sets Genesis Hospitality hotels apart from the rest? Their special connections with local businesses make for a unique and special stay every time. Each hotel offers catering services with historic places in the city, local brewery or winery refreshments, convenient locations near large shopping districts, and indoor pool and waterpark features make the hotels not only perfect for business travelers, but they are family friendly as well.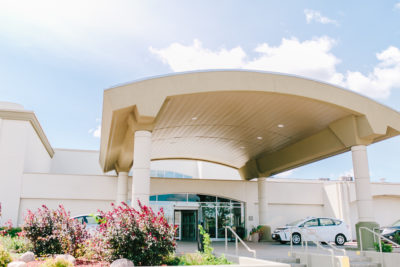 Being on the SkyTouch Hotel Operations Platform for some time now, Colin Goring, Chief Information Officer and Aaron Tycoles, Revenue Operations Manager of Genesis Hospitality talk about the benefits and important role that SkyTouch has played in their hotels' success and will continue to play with their plans to scale and grow the business.
One of the main attractions to SkyTouch for Genesis Hospitality was the ease of use. From a technical standpoint, Colin Goring explains, "Ease of use is definitely a big factor in why we chose SkyTouch; our staff picked up on it right away and found the system intuitive and easy to navigate." He goes on to say, "I also like that it is cloud-based so it reduces our footprint on site and the servers and hardware we would have had to maintain." With cloud technology, there is zero hardware to maintain or software to purchase, and that alone can transform revenue and drive success for a company. Aaron Tycoles speaks on the easy-to-use system from an operations standpoint. He says, "My biggest thing is the ease of use, it [SkyTouch] has a very clean home screen and it is easy to navigate." "A lot of the information you need is on the home screen, so to be able to pull reporting in a quick and easy manner has been extremely beneficial." Being able to manage multiple properties from their one office location has also helped Genesis streamline operations and keep things running smoothly. Tycoles states, "We can do everything right from our office rather than having to go to a server on the property. Being able to pull our enterprise reports quickly from the office has been a significant time saver."
Already successfully managing multiple properties, Genesis Hospitality has plans for serious growth. The team is looking to expand and actively seeking properties in both Canada and the United States. Having a progressive platform like SkyTouch with advanced technology integrations has helped Genesis scale their business. Goring expresses, "SkyTouch would be our absolute first choice for any new properties we purchase. It plays a prominent role in our success and is top of mind." He adds, "When we first got SkyTouch, we realized within two days of working in the system how great it was. I kept hearing how impressive the platform was from staff right away and having advanced integrations, especially with distribution, has been a real bonus."
With continuous growth and maintaining a commitment to excellence, Genesis Hospitality is leading the way for superior hotel management. Being the companies preferred Property Management System, SkyTouch Technology is committed to providing the technology and tools needed to maintain that level of greatness.