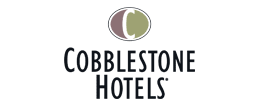 Core Challenges
Multiple Property Management Systems across each property
Irritated customers due to slow legacy systems
High employee turnover due to difficult systems
SkyTouch Solution
Technically advanced platform delivers efficiency
Automated revenue management rules ensure best rate achieved
SkyTouch University training improves employee knowledge
Results
24/7/365 Live support to address any questions immediately
Ability to change rates across ALL channels, improving bottom line
Ease of use, resulting in a happy staff and less turnover
Schedule my Demo
No commitment required. Fill out the form below to learn more.
Cobblestone Hotels offers "Big City Quality…Small Town Values" in every aspect of their hotels. They offer upper-midscale hotel accommodations across the United States for those away from home on business or leisure. Complimentary Hot Breakfast Buffet, Wireless Internet, Daily Newspaper, and an Onsite Convenience Store are all staples in the Cobblestone Hotels Brand mixing convenience, comfort and extraordinary customer service to create a perfect and relaxing stay.
Based in Neenah, Wisconsin, Cobblestone Hotels is a premiere upper-midscale brand with currently over 140 hotels open, under construction or in development across 18 different states in the United States. Founded in 2008, Cobblestone was a small brand and couldn't originally envision the success they achieved in ten years. That success came from finding their niche.
According to Josie Kilgore, Brand President, while speaking to Hotel Technology News,
"bigger franchises didn't want to go into the smaller towns without having 60-plus rooms per property, which was too large for a lot of these locations. We created Cobblestone, where the average size is 31 rooms per property. We developed a couple properties and then we started getting calls from other small towns needing hotels and the rest is history. The true niche is small town properties."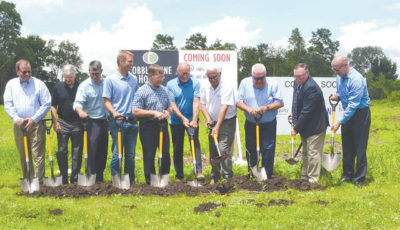 Another key to their success: evolving with their customers' expectations. How do they do it? With technology partners that have similar values like SkyTouch Technology that understand their business and their customers. According to Josie, "Before we had Cobblestone, we had other properties, each with their own property management system. That gave us the opportunity to stick our fingers in lots of different systems. We had Choice properties and our team always loved the Choice Advantage software. For us, it was the simplicity of the technology and the training. When they released SkyTouch … I was at HITEC … I rushed over to their booth and told them right away that we need this. In 2014 we launched our first property and everything followed from there. Having that history with the Choice Advantage system was important … The company is similar to ours in that they value small town hospitality and take care of people."
Ten years ago, legacy property management systems weren't built for speed. According to Josie, "If you had those slow systems today you would have a lot of irritated customers.". Cobblestone chose SkyTouch because it was built on a technologically advanced platform developed for the future, leveraging technology partners such as Amazon Web Services. SkyTouch has helped Cobblestone reach new levels of efficiency not only with guests, but also with operations and revenue management.
For Cobblestone's customers, "everything has obviously become a lot more efficient. The customer service role has changed and our clients' needs and expectations have changed, as well. They're not necessarily looking for the longer process of checking in and talking to people. They want to get in and get out. Technology has really matched those changes as consumer needs have changed over the years."
Additionally, for Cobblestone's operations, the impact of SkyTouch is even bigger. The SkyTouch Hotel Operations Platform directly impacts hotel staff and employee turnover – which is critical in an industry where it's hard to get people to stay. According to Josie, "The training is the biggest thing … how they're doing learning for our employees, with SkyTouch University, which makes it easier for the managers to track, which we're really happy about … having systems in place like eLearning that does the basic training for you helps managers."
SkyTouch also impacts Cobblestone's rate management. Because Cobblestone positions itself as a rate integrity brand, aligning their rate practices with their property operations is crucial. "The rate center is one of the most important tools we utilize for our managers. Often our managers aren't seasoned hoteliers so whatever systems, tools and resources we can get to help them be successful without having that foundation of knowing how the industry works make a big difference … The features are there to basically set it and go. You simply enter the parameters and it changes the rate, which is nice as a failsafe … if I see a sudden rise in occupancy and I want to make a rate adjustment I can just do that from my laptop or smartphone. Availability and easy access to technology is not even an option anymore. You need to have it to be successful in this industry."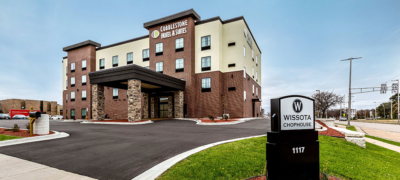 At the end of the day, according to Josie, having a partner like SkyTouch that is there for you 24/7 is key. "The SkyTouch support team is amazing. There is nothing that I or my team bring to them that they don't address immediately. We had a learning curve when we on-boarded some 50 properties … they've been very quick to fix whatever we needed … SkyTouch really does listen and they continue to grow the system to match the needs of the people using it."